Installation
---
Our installers have over thirty years experience. They are well trained and diverse in their installation expertise. And most importantly they treat your home as their own..on time,conscientious, considerate and above all professional. There is no job too small or too big for them to handle. Click here to see what our customers have to say about the superb finishing touches our installers provide.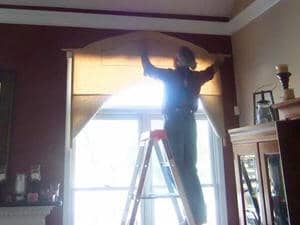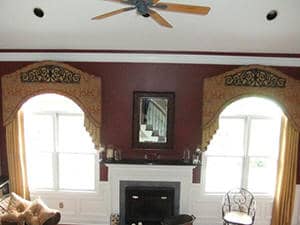 Measuring and preparing a custom template is key to a great design.

Treatments are handled with care, steamed and "dressed" to perfection.

Our installers are bonded and insured.
Let us dress your windows in style… call 215-489-9679 today!!